The design guidelines focused on the exterior. An exemplary projection layout with an approximate length of the façade referring to the existing building was adopted.
The functional layout of the building concept:
The management offices are located on the first floor on the left side of the visualization. They have a terrace on the east side, which can be covered or, for better sunlight, without a roof, leaving only a visible frame around the perimeter
Garage for 3-4 cars is located in a green block. Hidden garage doors that blend into the façade lead to it. They are located on the eastern wall of the building, the entrance is located behind the plant elements visible on the left side of the visualization, additionally hiding it.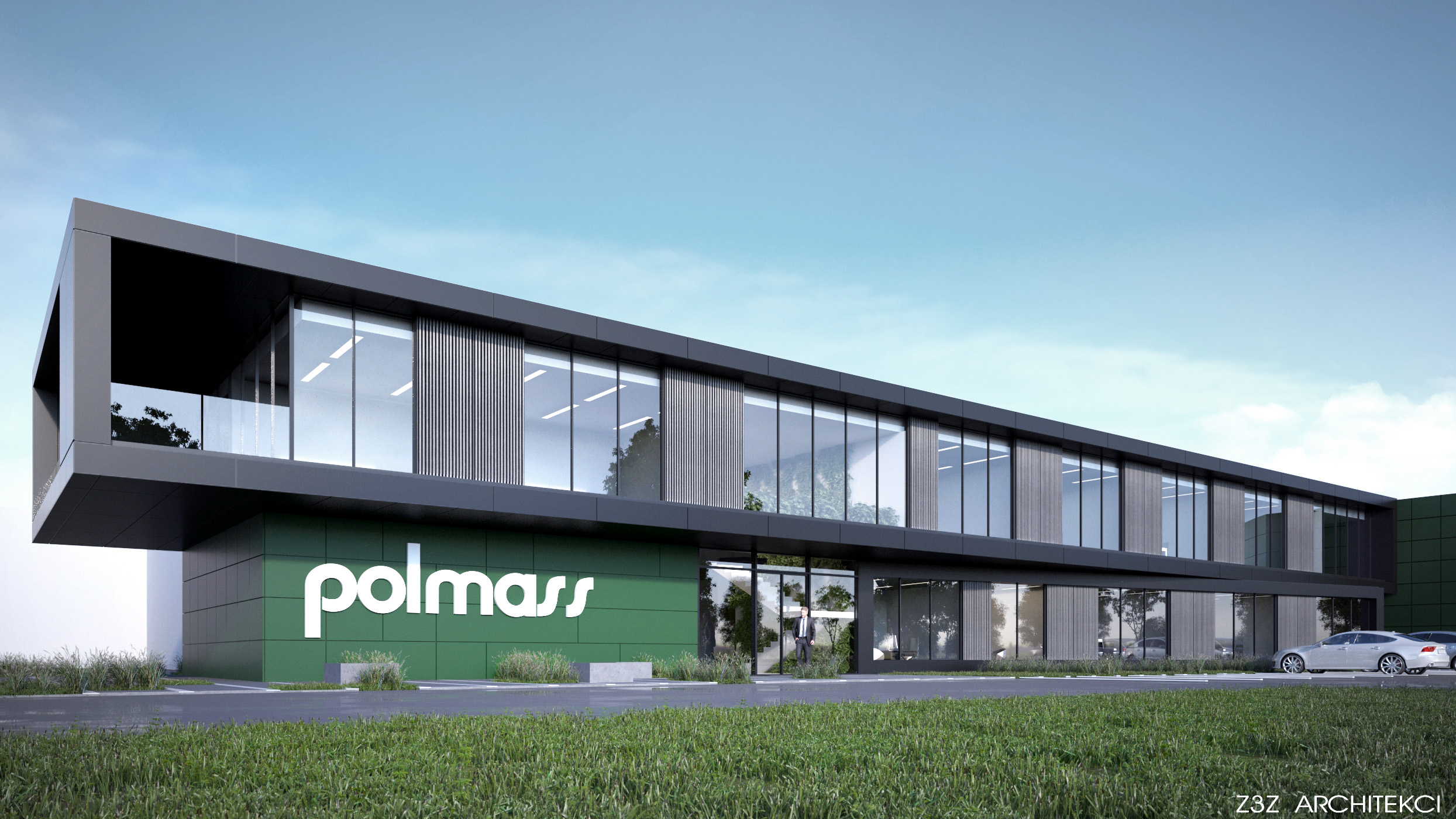 The entrance area is accentuated with a long wall in company colors and the company logo. It was roofed through an element of the building's floor. The hall is glazed, two-story. Interesting hanging lamps in the high space and interesting stairs are visible from the street, which should be carefully designed in the interior design phase. The stairs adjoin a large plant wall of the hall, which is one of the most characteristic elements of the building. Giving it character.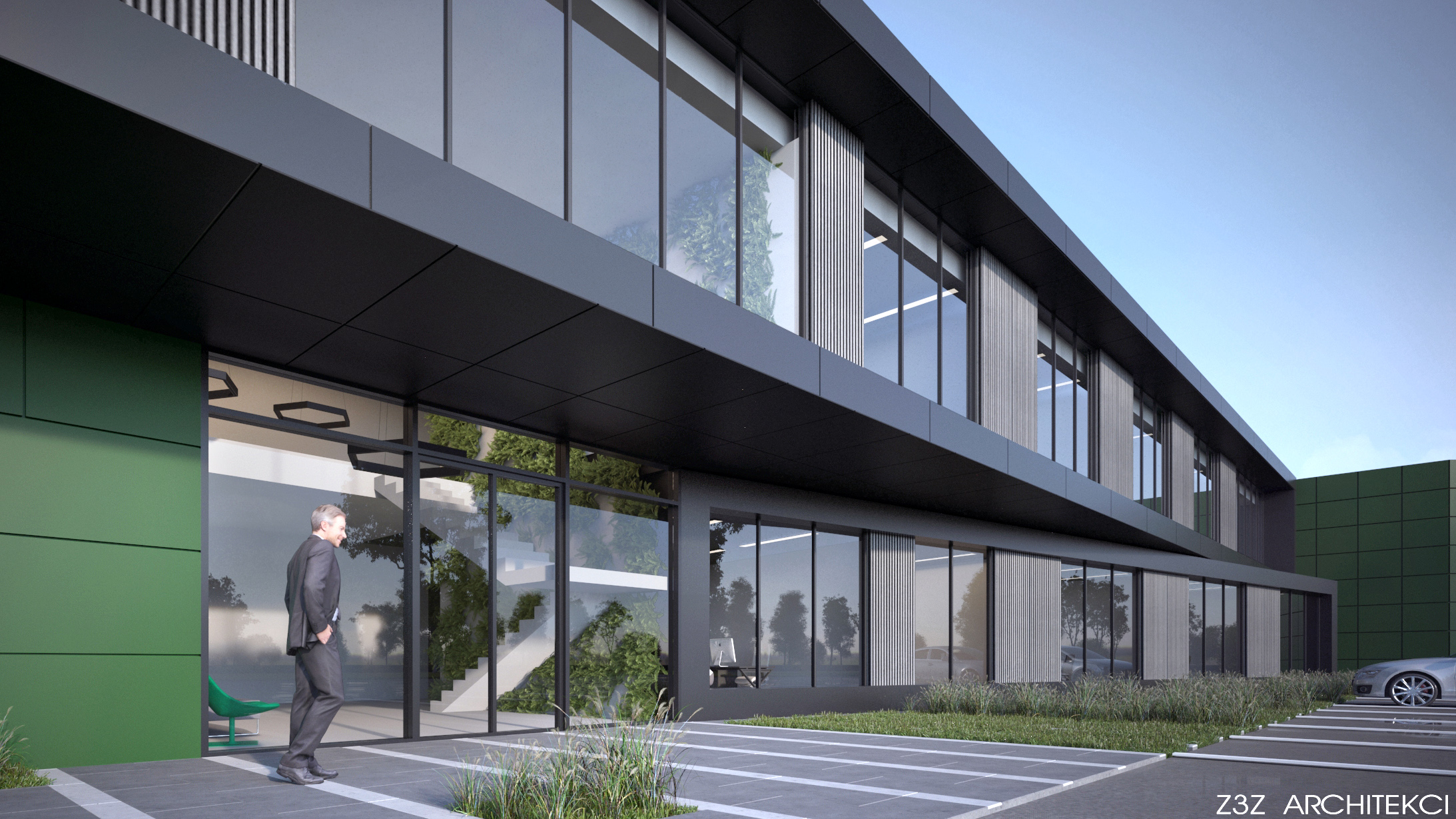 The windows of the offices on the ground floor have been turned towards the east. Thanks to this, they have greater access to sunlight and add dynamics to the building block. Thanks to this, it was also possible to create an interesting form of roofing for the second, more technical entrance to the building visible on the right side of the visualization.
The idea to rotate the lower body of the building was born in the final design phase. If there is a need, there is nothing to prevent it from remaining in line with the first floor, in this version the building also looks very good.
Arrangement of the space in front of the pudding also remains to be determined. As an alternative place for the POLMASS logo, we consider the wall on the right side of the visualization. The location of the logo depends on the degree of its visibility that the Investor wants to achieve.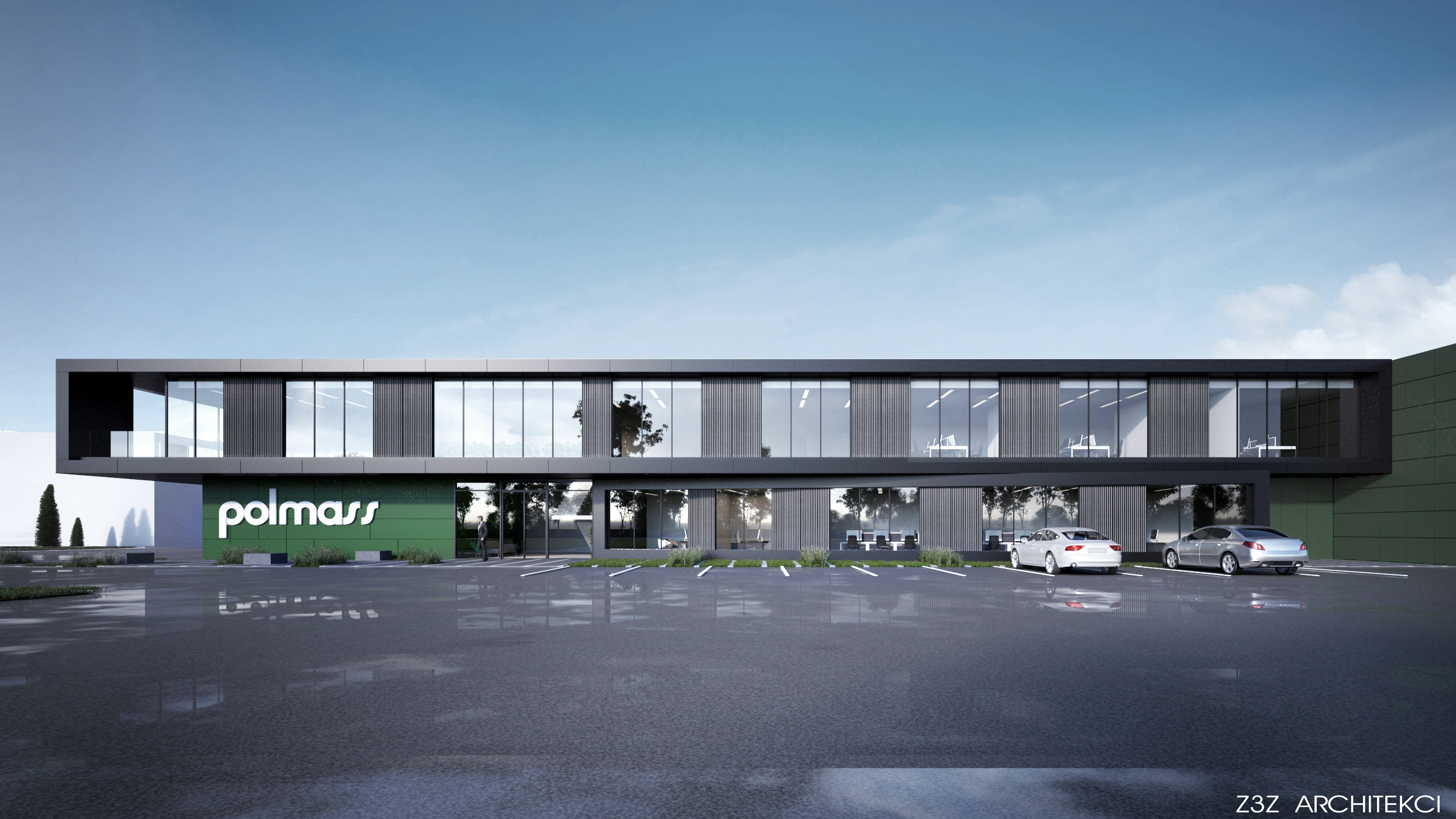 The visualization shows another project of the Z3Z ARCHITEKCI studio with a similar shape and function. The entrance is located in a similar place, but the whole façade is a bit shorter. The concept was not used and implemented. It presents a similar building and its elements can be used to design the target building.