PROJECT YEAR: 2015
LOCATION: Warsaw
AREA: 180m2
A one-story single-family house with a two-car garage consists of two distinct blocks. White solids with a gable roof create a clear composition. They are the same height and width. Only the length differs. The white blocks of the building in the place of openings take on the color of wood. The terraces are a continuation of the opening from which they are led out. It gives the impression of a wall cut out and placed in front of the opening created after it.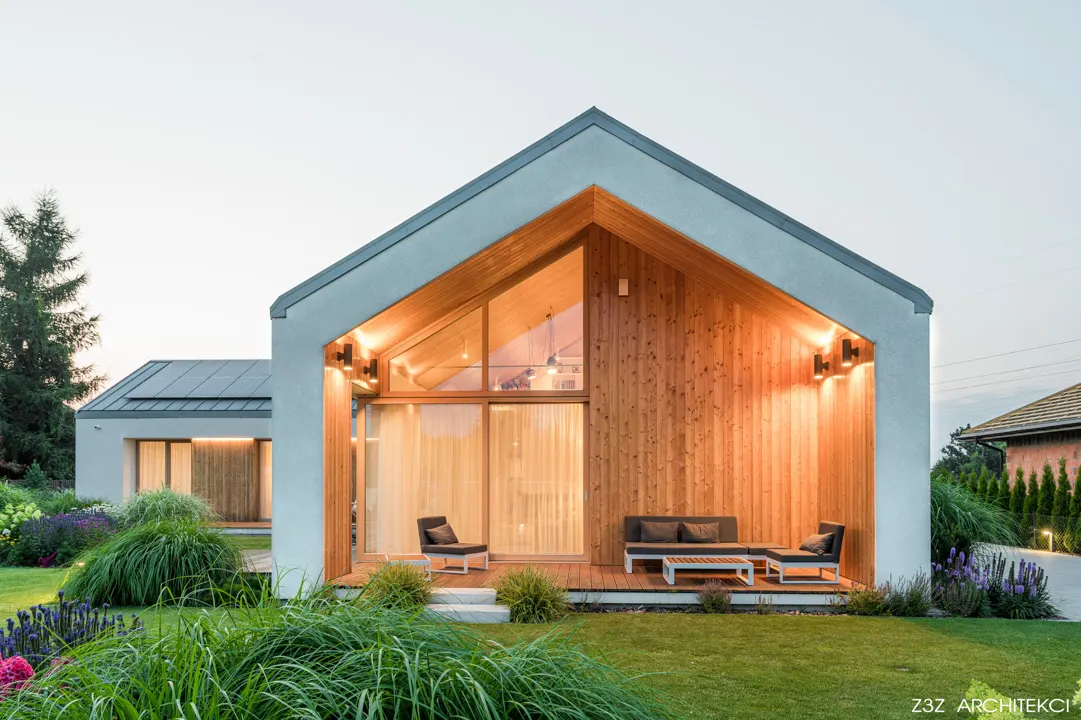 The maxim of the outstanding American architect of the modernist era, Louis Henry Sullivan. According to her, Z3Z ARCHITEKCI projects try to be legible in form and do not contain unnecessary elements. in this building, two strong blocks on the outside reflect the division of functions inside the house. The front body with large glazed openings is the living area. High living room with dining area and kitchen. The second block – in the back part of the plot, further from the street, is the night part containing all the bedrooms of the household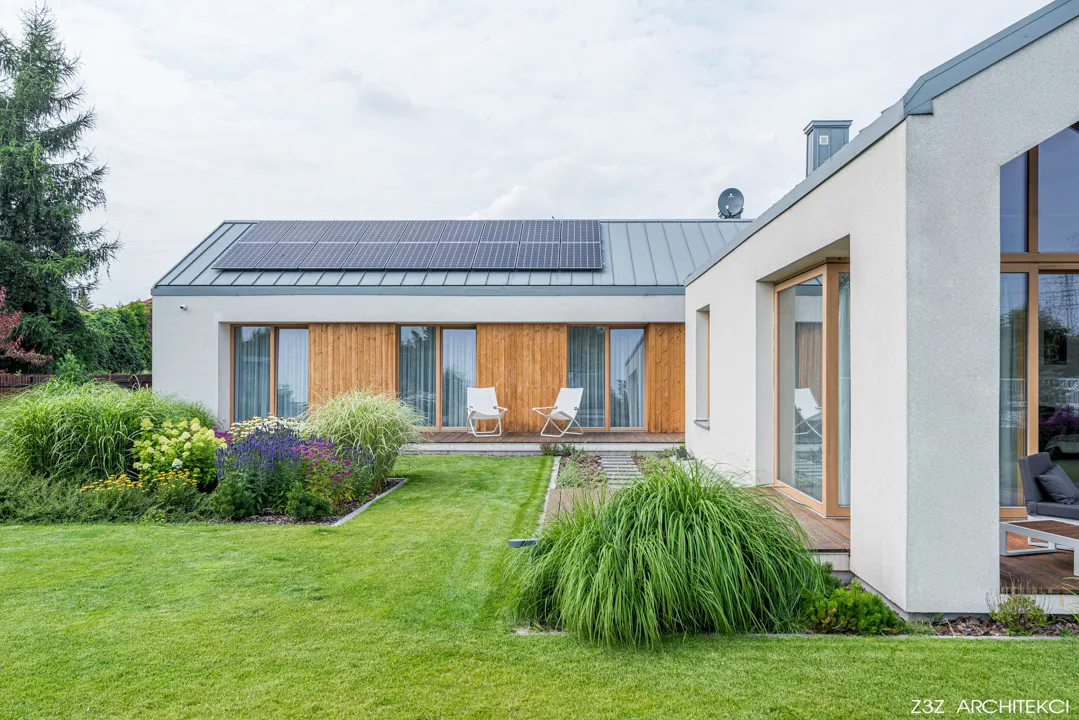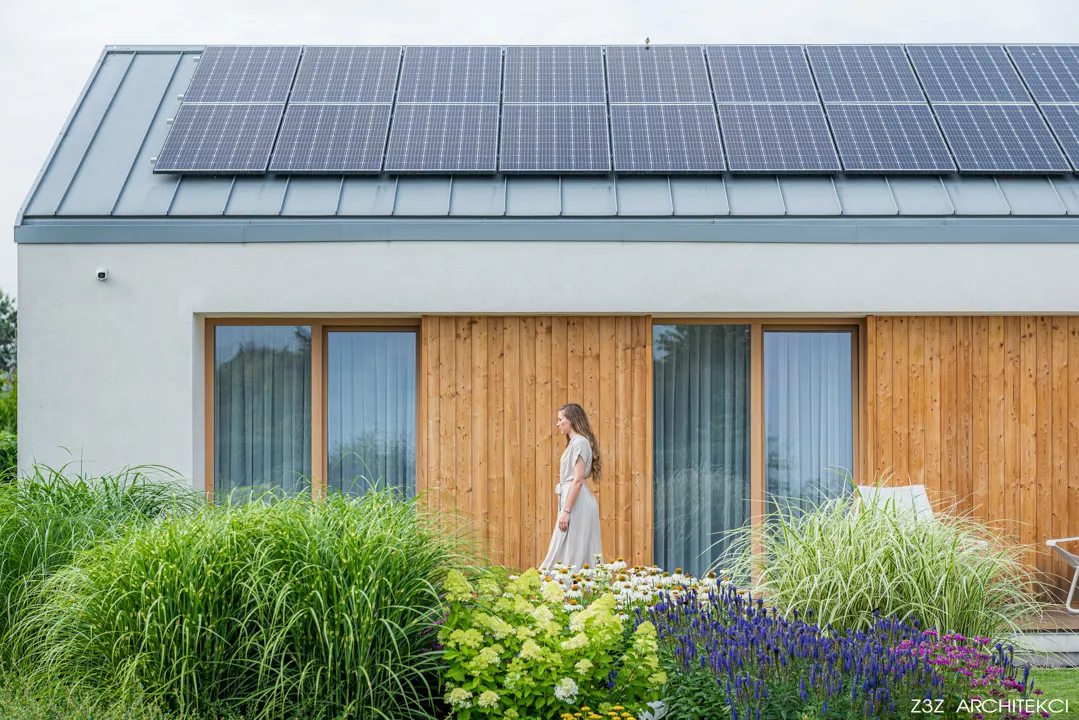 Clear composition
The layout of the building allows you to create two courtyards. One recreational sheltered on two sides by the building and the other in front of the entrance to the house.