LOCATION: SLANÁ VODA, SLOVAKIA
PROJECT YEAR: 2022.
AREA: 100M2
DESIGN TEAM: MATEUSZ ZAJKOWSKI, PAULINA ŁYSIK, ALEKSANDRA STRĄK, YAHOR YAFIMAU, NATALIA ZAJKOWSKA
VISUALIZATIONS: GID STUDIO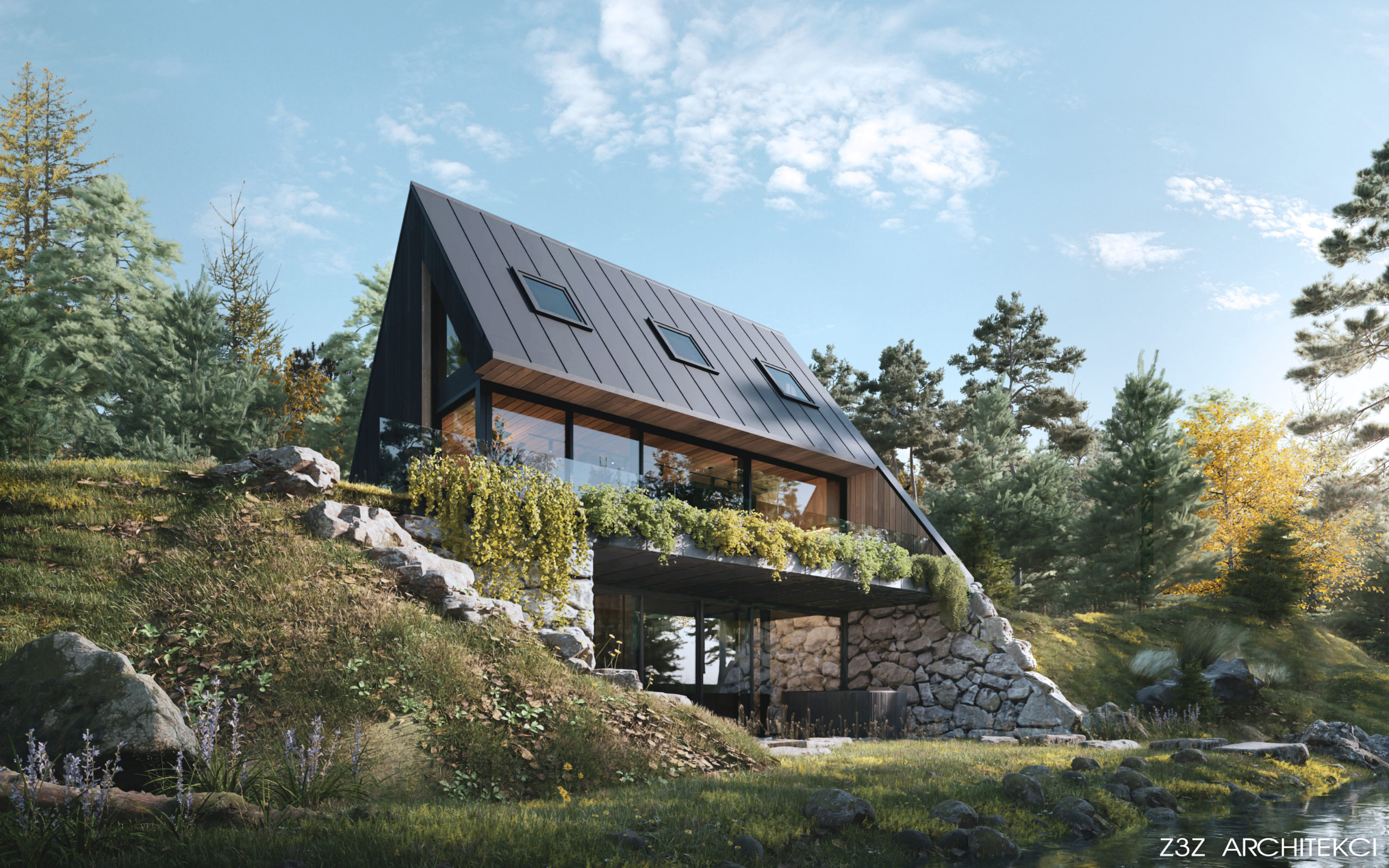 The settlement of Slaná Voda has been known since the end of the Middle Ages for its springs with unique properties. Iodine-bromine brines were initially used mainly for economic and therapeutic purposes by obtaining salt from them, in the mid-nineteenth century they began to be used for rehabilitation purposes and a health resort was established there. Many diseases were cured here by bathing, applying compresses and drinking water. The bathing establishment operated until World War I, after which the equipment was stolen, the spa collapsed and was never restored. One of the oldest tourist trails in the Western Beskids and the oldest trail to Babia Góra run from this settlement.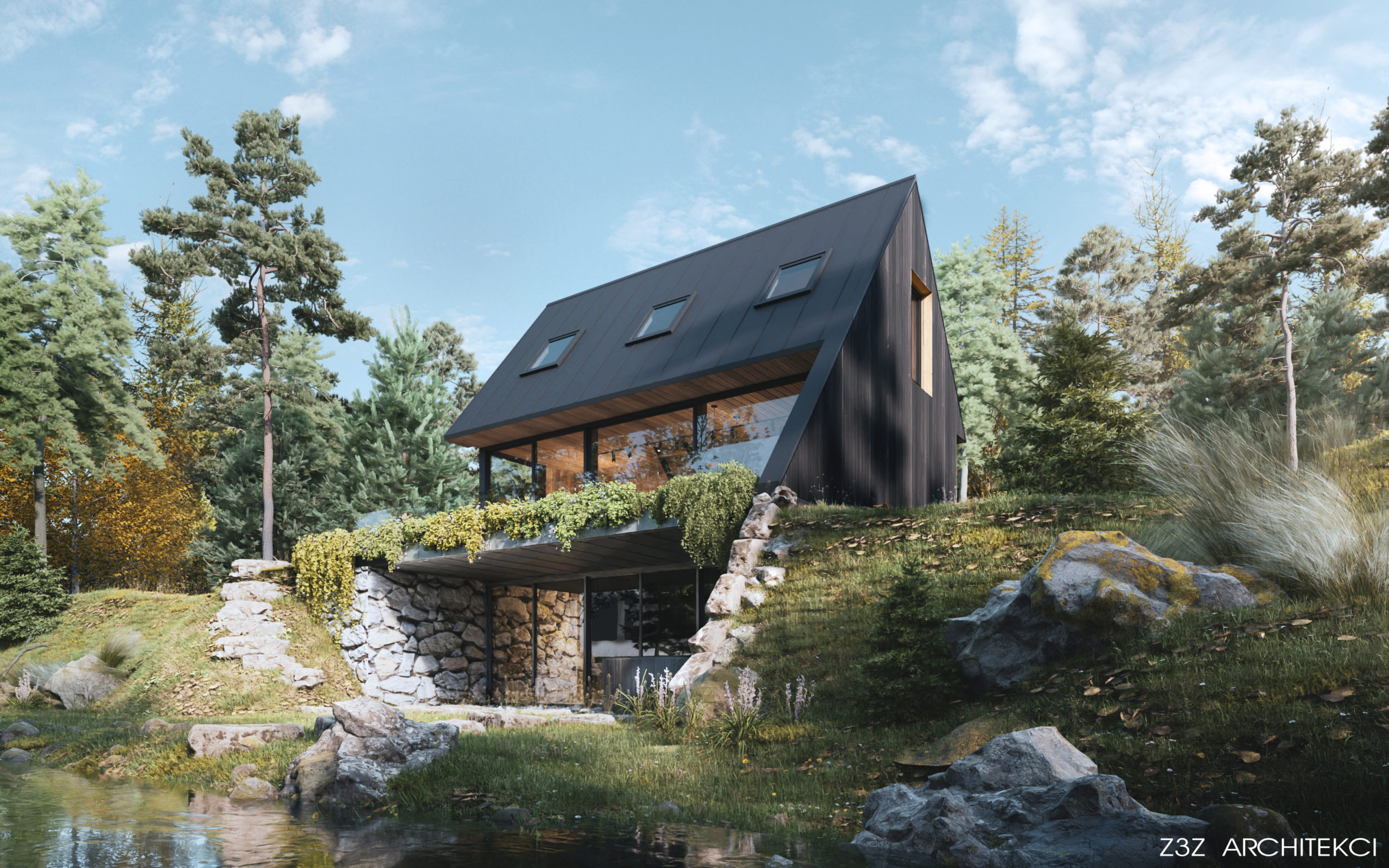 In such a historically interesting, but also beautiful landscape area, at the foot of Babia Góra, the Z3Z ARCHITEKCI studio received another task. The owner of the plots located near the old health resort would like to attract people to this area again, initially building houses for rent, and later, if everything goes well, a sanatorium with facilities for employees and patients.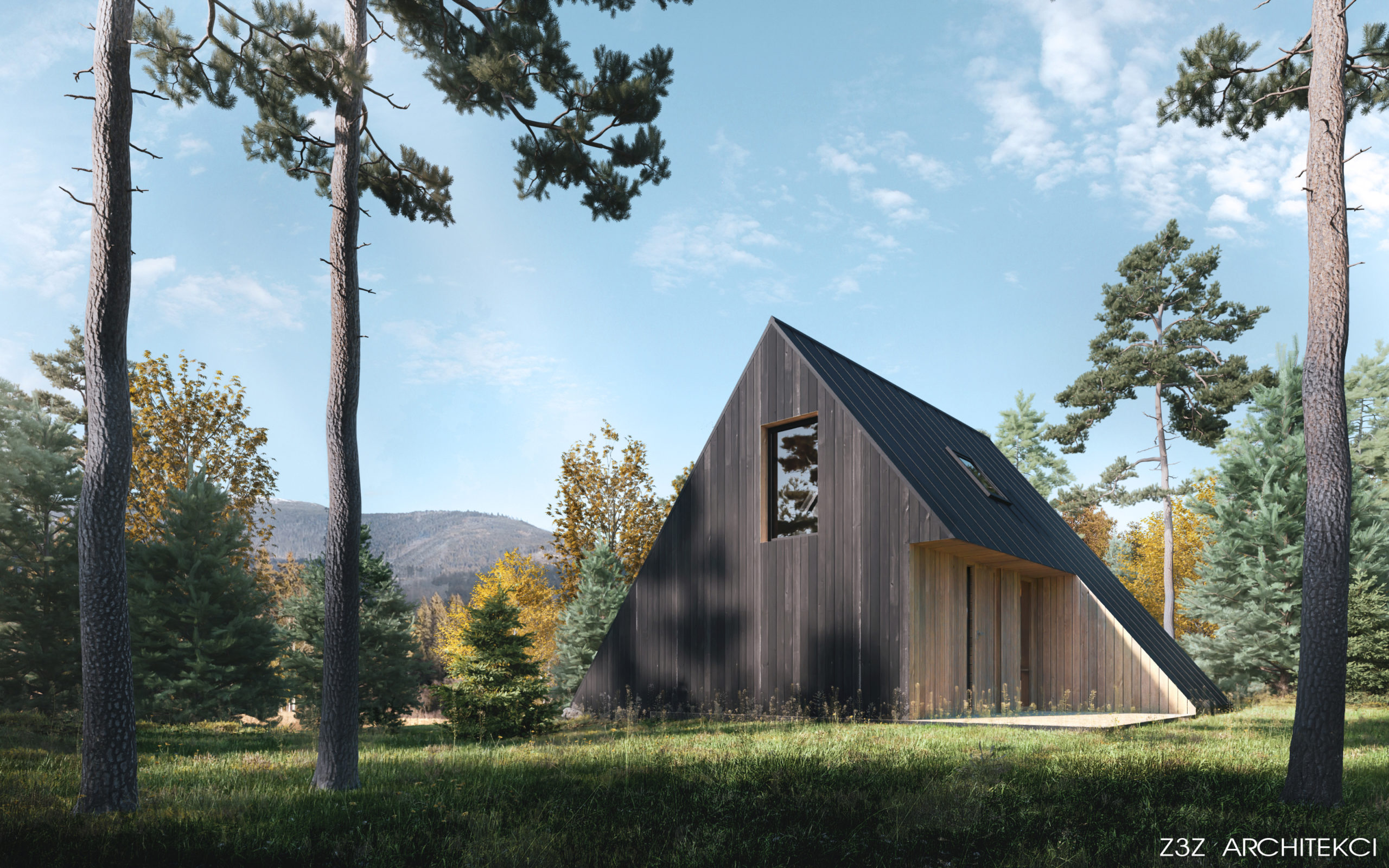 The houses are to be built on a slope, along a stream, on the edge of a forest, among trees with a view of a large clearing and Babia Góra. The area, its relief and views, is extremely picturesque. We always approach designing in such a place with humility – the shape must fit the area, enrich it, not overwhelm it. The program of the house assumed, apart from the living room and kitchenette, as well as two bedrooms and a bathroom, also a small wellness zone, which would emphasize the unique character of the place. The relief of the land allowed for the creation of an interesting layout: the building inscribed in the escarpment on the ground floor has a living area with large glazing towards the Babiogórski Range; night zone in the attic; on level -1, squeezed into the terrain, there is a wellness zone and an additional bedroom, from which there is a direct exit towards the stream. The concept assumes the possibility of using the sauna inside the house and cooling down in the waters of the stream surrounded by beautiful nature.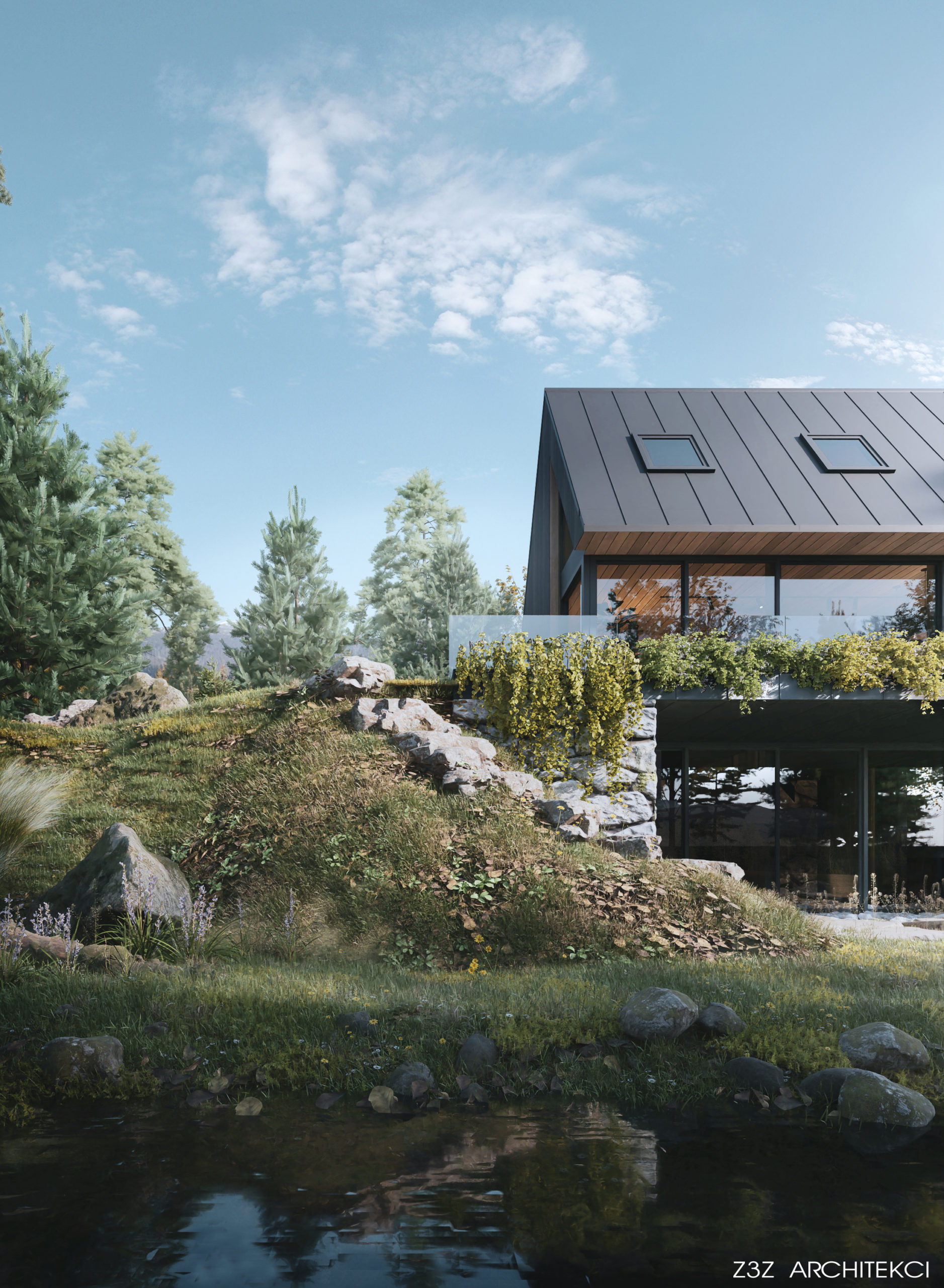 The shape corresponds to many mountain buildings – a steep gable roof descends almost to the ground from the front, the entrance cuts into this roof creating a small roof. The house with large glazing on the ground floor and a semi-open basement opens towards the most attractive landscape. The façade is covered with a wooden plank and the retaining walls are made of stones. The terrace accessible from the living room creates a roof over the wellness area. Thanks to natural materials, the building fits naturally into the surrounding landscape.