PROJECT: 2019
REALIZATION: 2020
AREA: 330m2
The house is located in a newly built housing estate of single-family houses. The investors wanted, among others, the comfort of using the house, optimal lighting of the rooms and, above all, the feeling of open space inside. The architectural interpretation of these needs was to be expressed through a clean and legible form of the building based on minimalism and bold solutions.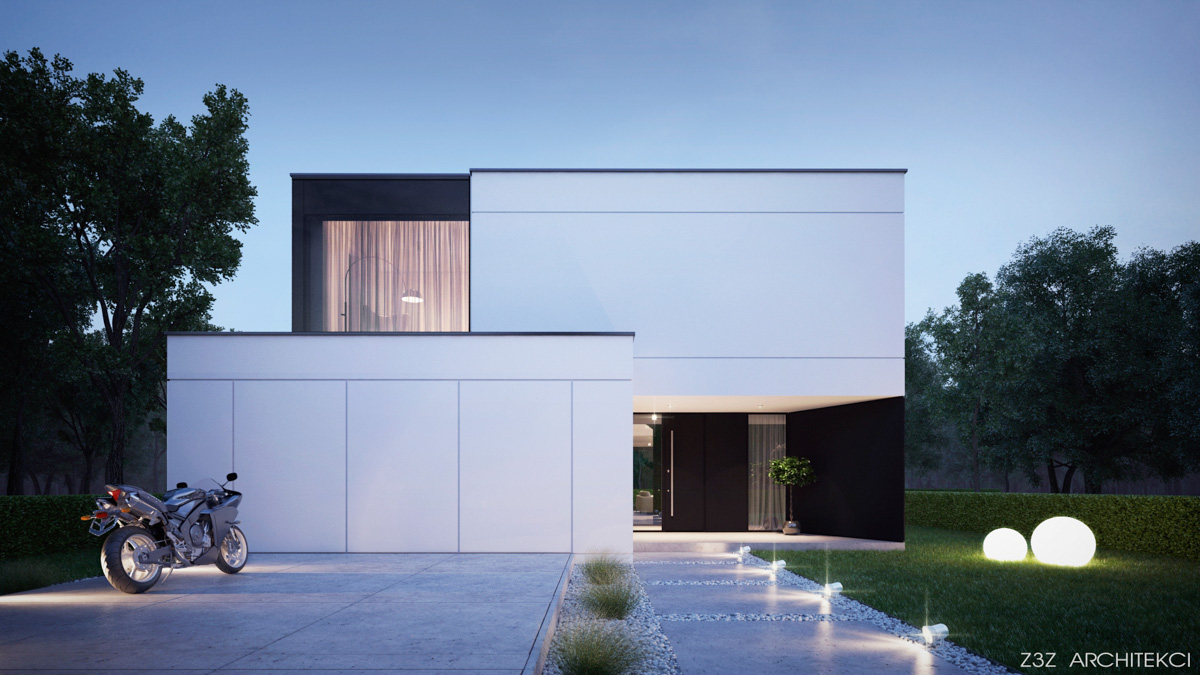 The plot of the designed house was characterized by a relatively small width, which, in combination with the investor's requirements, became the main design issue. On the ground floor level, there are basic economic functions with a very large, considering the plot's capabilities, an open day zone of 80m2 with an exposed, fully glazed staircase. The living room and dining room are separated from the terrace and garden only by glass sliding doors, which, when opened, allow you to connect these spaces into one. The first floor consists of: a bedroom, children's rooms, two bathrooms and a study with unusual glazing from the entrance side. The line of windows on the first floor, due to its location on the south side, has been withdrawn in relation to the elevation plane, avoiding the risk of overheating of the rooms, gaining an attractive spatial loggia, thus distancing from the border with the neighbor.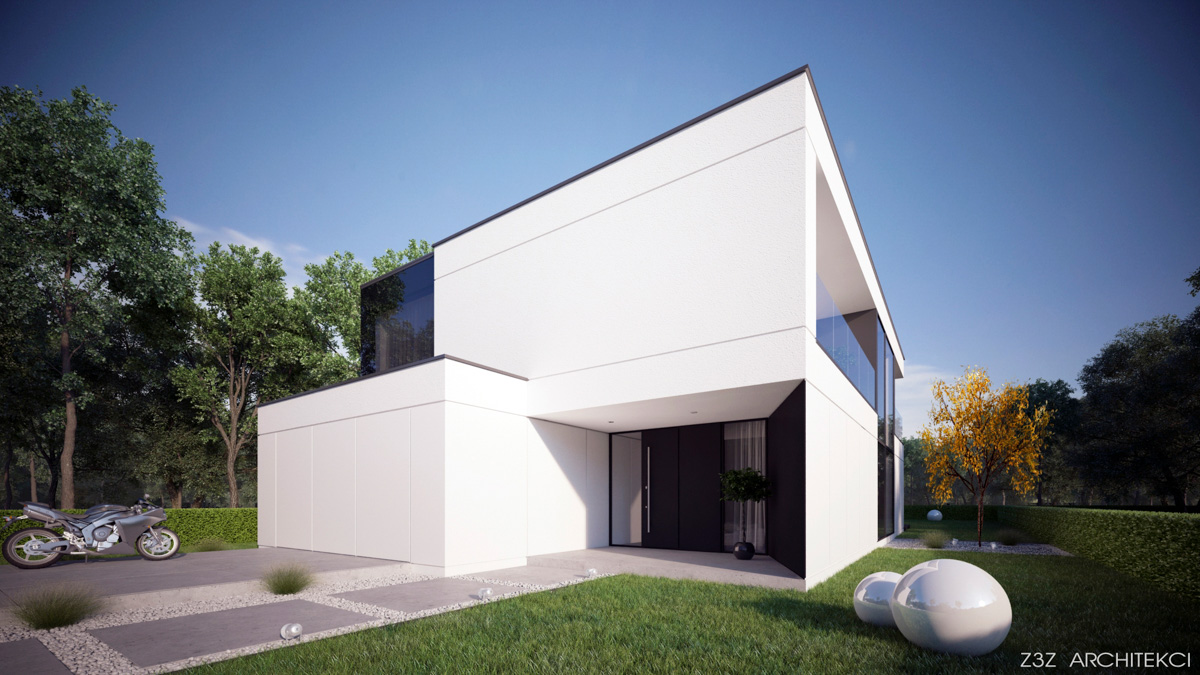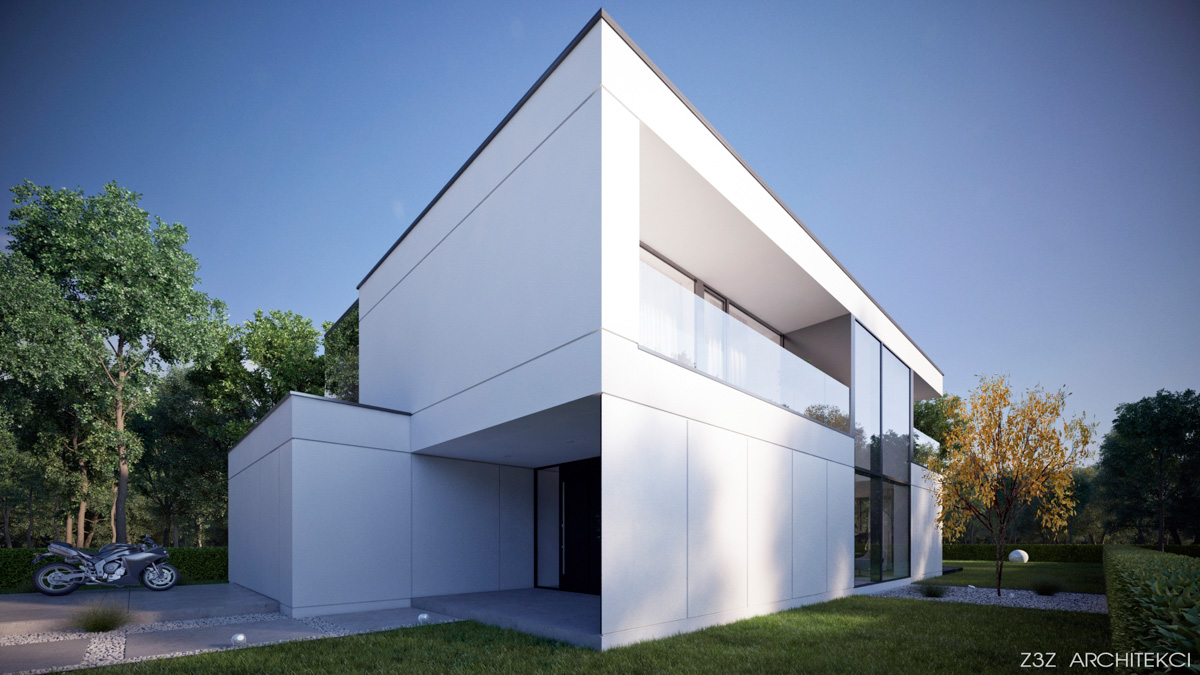 The form of the house results from the sculptural treatment of solid solutions, which in turn gives the building a very individual expression and defines its own character.