CONCEPT: 2017
REALIZATION: 2018
AREA: 185M2
The building was designed for a young family who dreamed of a house in the style of a modern barn. The Open House is located on a narrow plot, which naturally influenced the similar proportions of the building's projection. The elongated rectangle allowed for the appearance of a garden along the house, but the largest patch of greenery is located in front of the building, which has been moved to the back of the plot. Thanks to this, the glazed front elevation does not deprive the residents of intimacy, but invites the garden inside.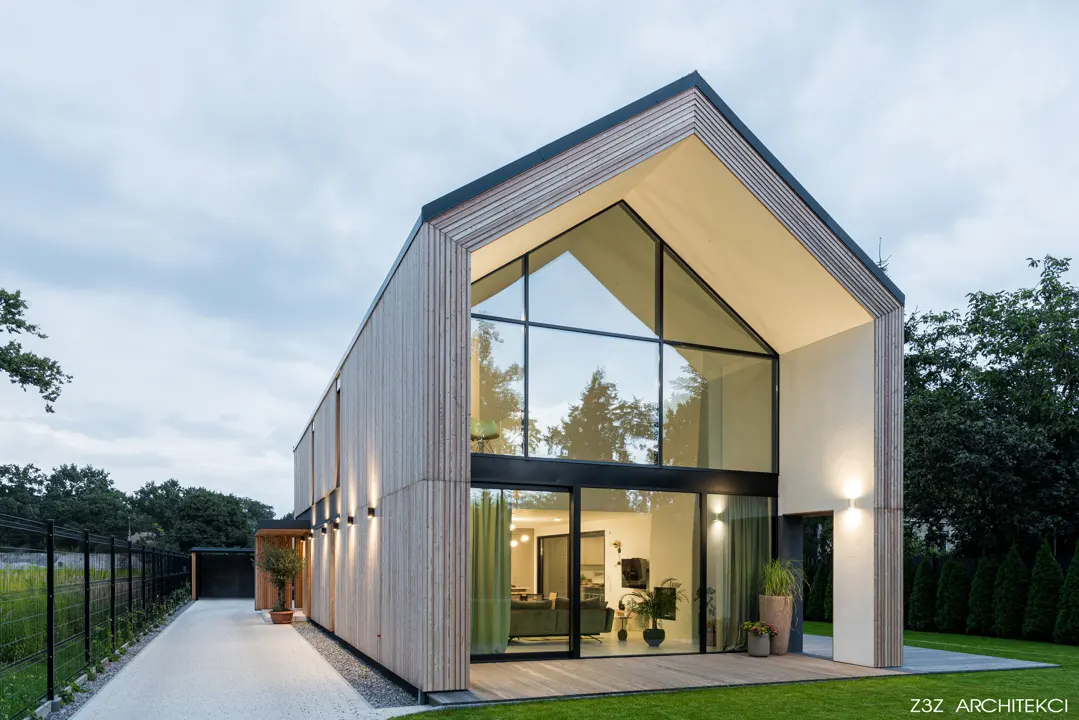 The Open House is a perfect house for the reader who dreams of hiding in the evening with a book, staying in touch with nature and the sunset. The building itself resembles a book. The wooden-finished external partitions are a cover for the story that is written inside. The floors are divided into a day and night part, but they are connected by a two-story living room and a mezzanine, allowing you to enjoy the view of the garden also from the first floor. Children also have their own enclave opening out to the garden – this time to the side, to the south. In order to pull their rooms towards the outside, the Z3Z Architects team proposed to literally pull them out, by using a small overhang connecting the two rooms.
An additional terrace, adjacent to the building from its southern side, has been designed in such a way that it constitutes an integral part of the entire body. It looks like someone "opened" the outer wall by unfolding it like a book. The terrace can be accessed from the kitchen and living room, but at the same time this terrace has been connected to the western terrace with an exit from the living room. The passage between the terraces – a break in the outer wall – provides light from the south to the day part of the building.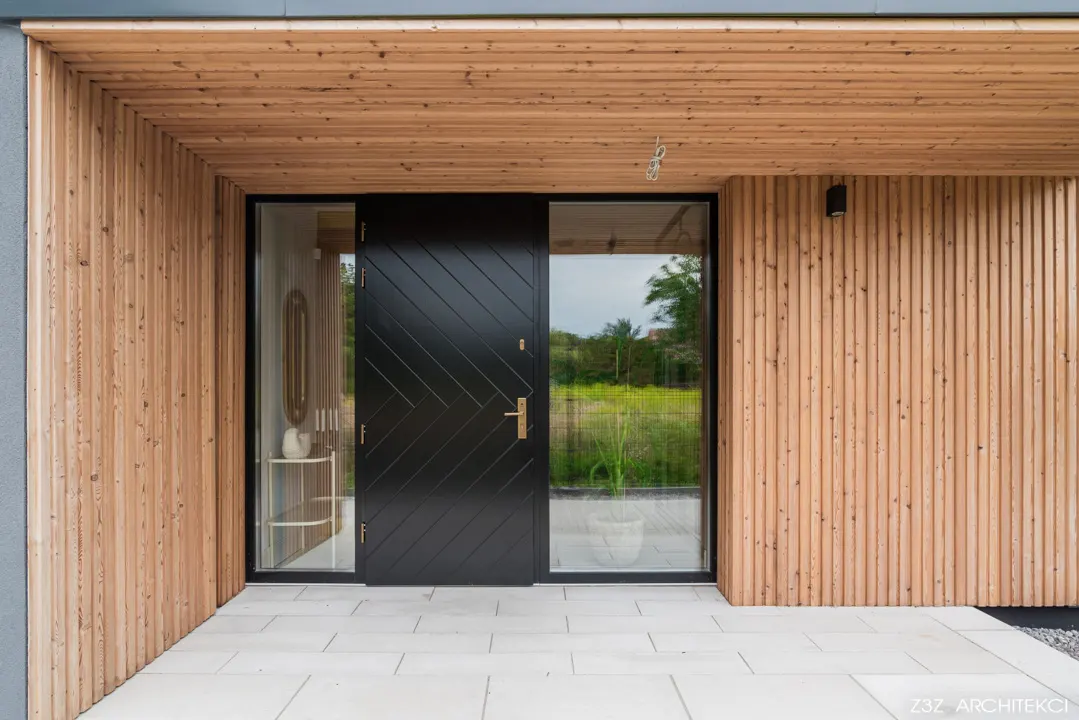 The building has a comfortable arrangement of rooms. The daily zone has been divided into a back room with an entrance and utility rooms, and a large open space with a living room, dining room and kitchenette. The living room is equipped with a fireplace. On the first floor there are children's rooms facing south, and the parents' bedroom with its own dressing room and eastern loggia.