LOCATION: WARSAW – WILANÓW
YEAR OF COMPLETION: 2017
AREA: 320M2
The building consists of two blocks. The higher one with a gable roof and the lower one with a flat roof. The assumptions for the design corresponded in a sense to the guidelines for a one-story house. The owners wanted to locate the main rooms needed for living on the ground floor. However, due to the rather small size of the plot, it was reasonable to locate some of the rooms on the first floor. In order to maintain the impression of the "ground floor" of the building, children's rooms have been designed on the first floor. Thanks to this, for adults living at home, functioning could be limited to the ground floor only, children whose rooms are upstairs perceive the house as a two-story house.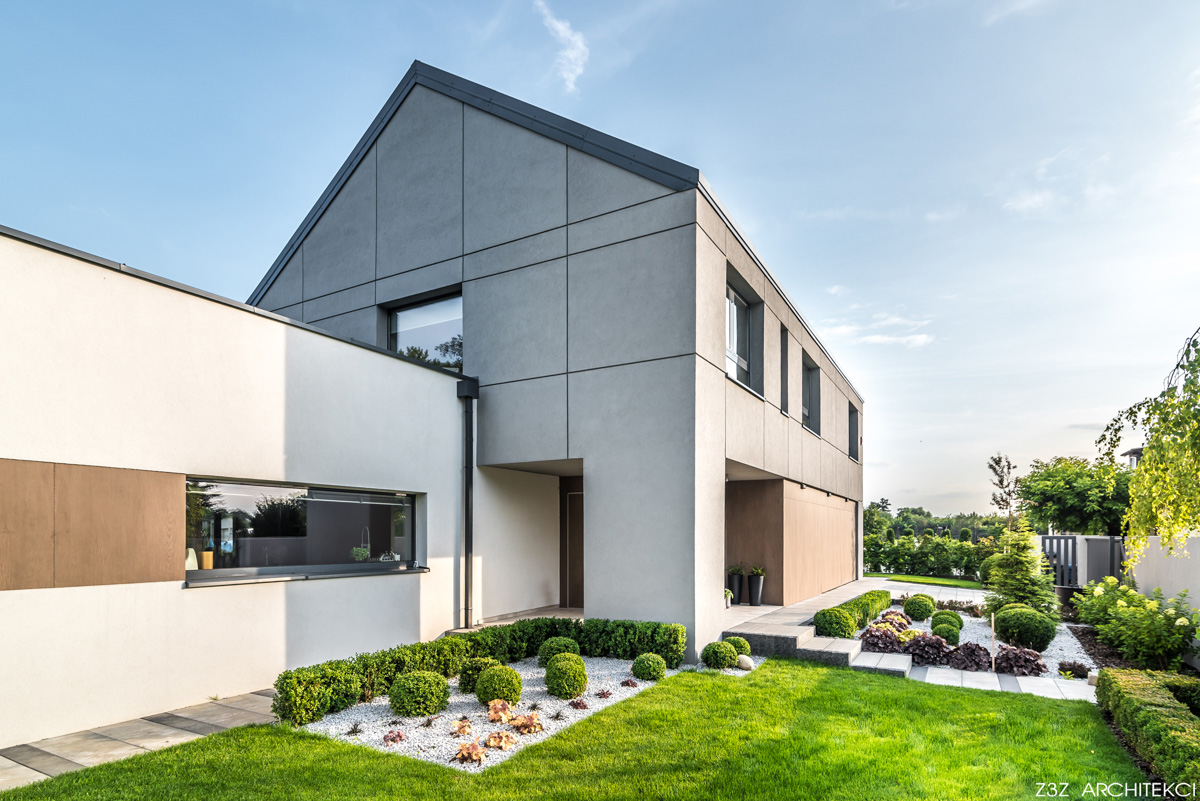 The building consists of two intersecting solids forming an "L" shape in projection. In the two-storey part with a gable roof located in the north-eastern corner of the plot, there is a daily zone with maximum glazing on the ground floor on the south side with a view of the plot. There is a terrace adjacent to it from the south and west, which, after opening the sliding glass door, connects with the living room and dining room, creating one large relaxation space.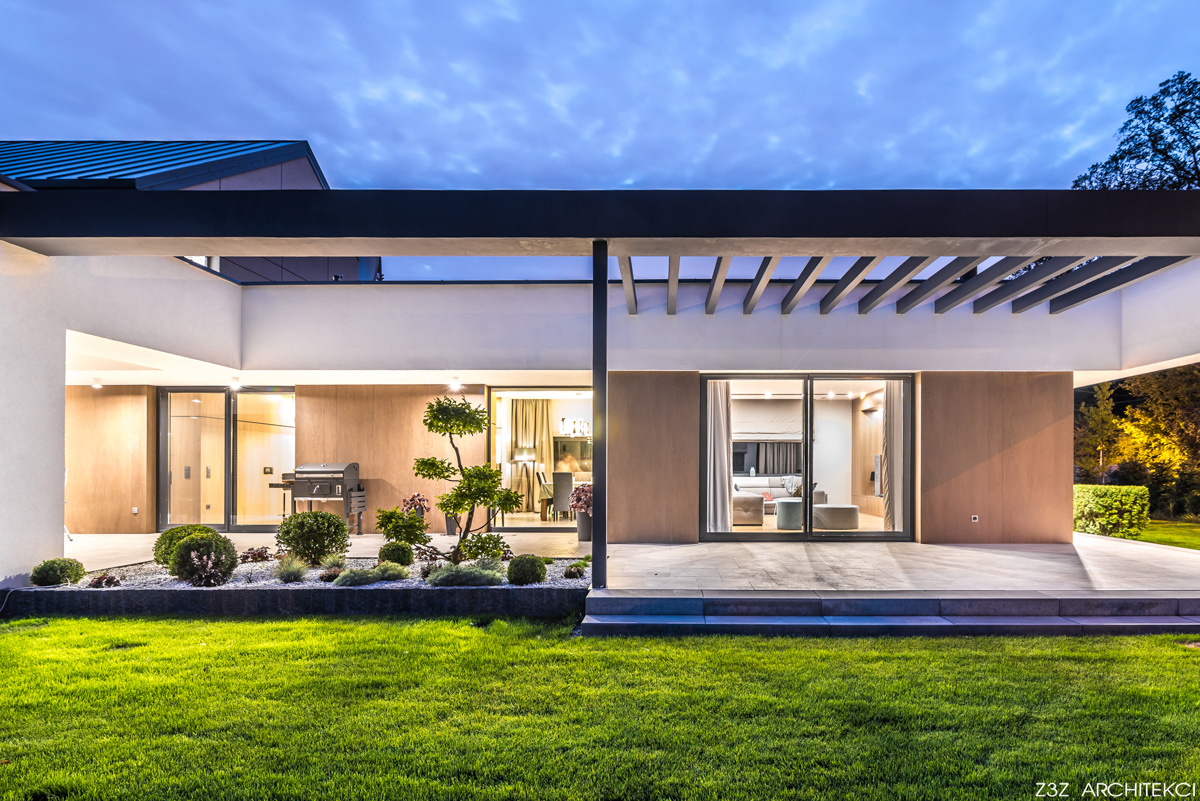 The main feature of a one-story house is, of course, its low height. This assumption also guided the design of the building. In order for the addition of a storey part with a fairly high roof not to enlarge the building excessively, it was located above the utility part. Rooms such as the boiler room, garage or laundry room could be lower than the rest of the ground floor. A big advantage of this arrangement is also the possibility of lowering the height of the two-storey part of the building. Thanks to this, the upper part does not tower much over the ground floor. The layout inspired by the investor's guidelines allows you to create high utility rooms on the ground floor and low technical rooms, while creating very high spaces on the first floor. This project is a good example of very good cooperation between the architects and the investor, we managed to create a very interesting and clever structure of the building.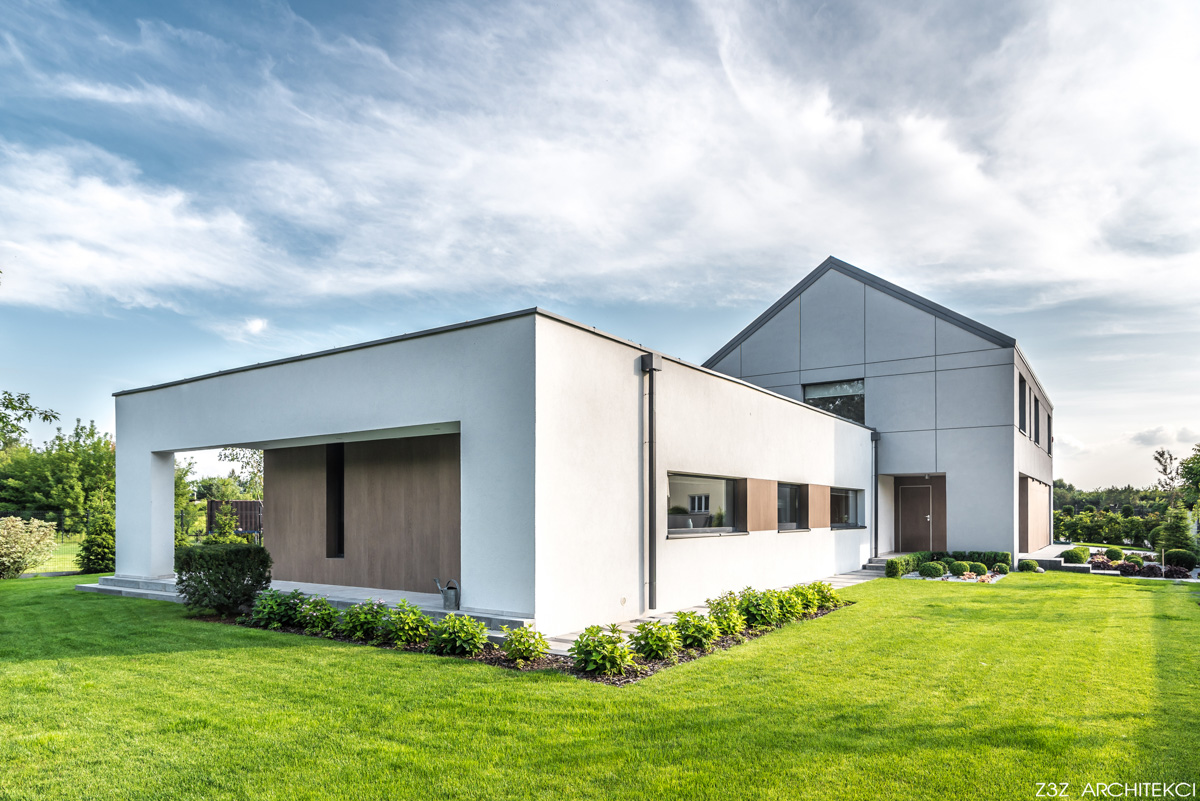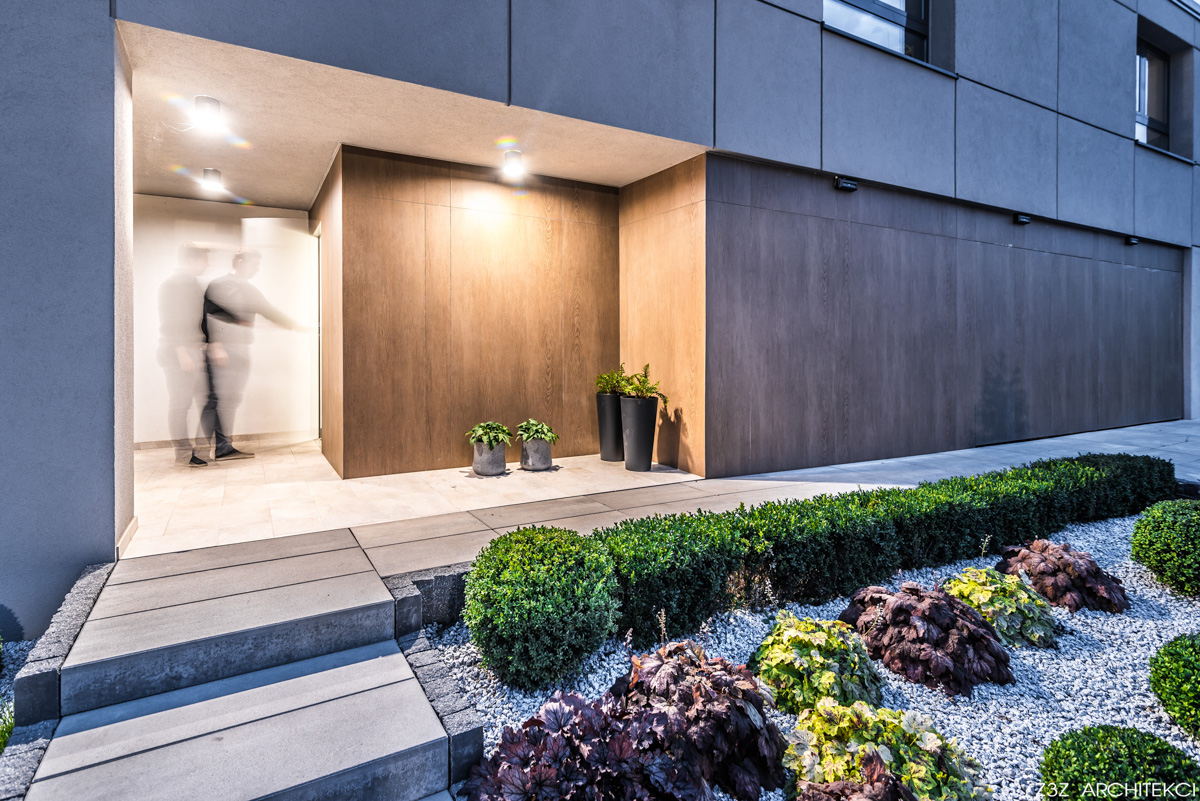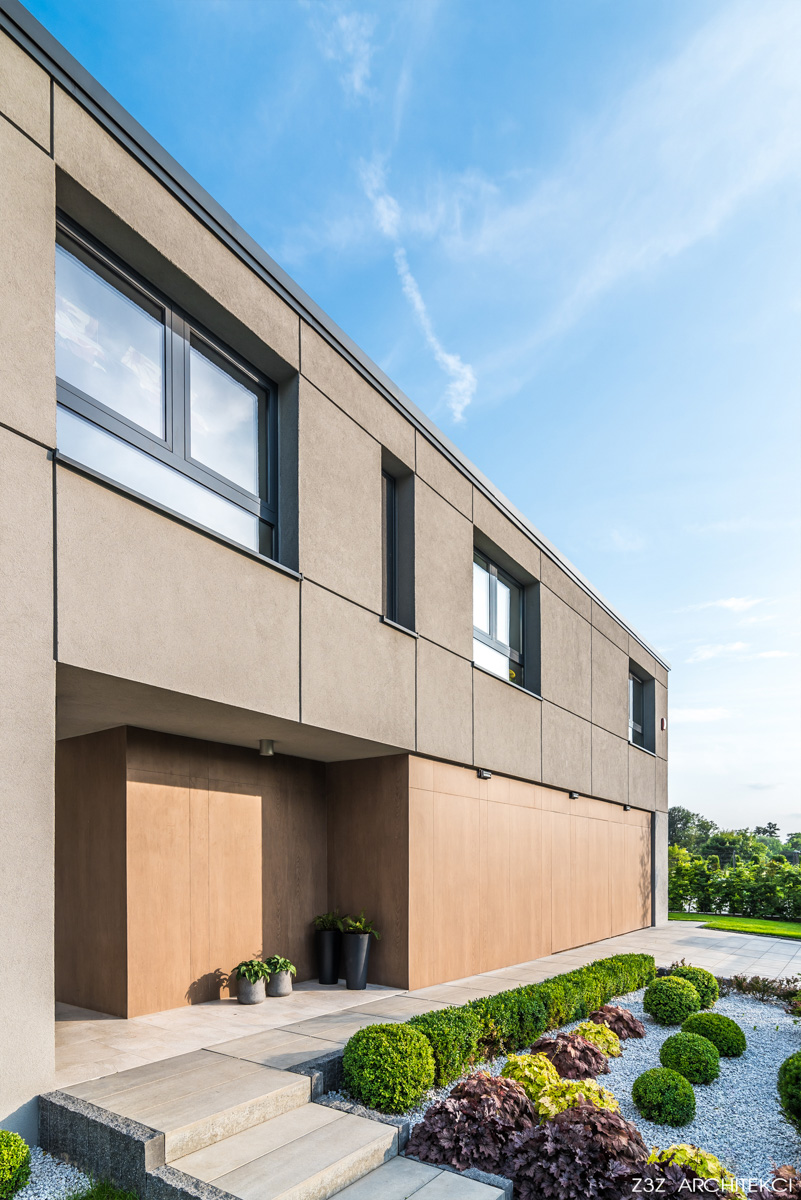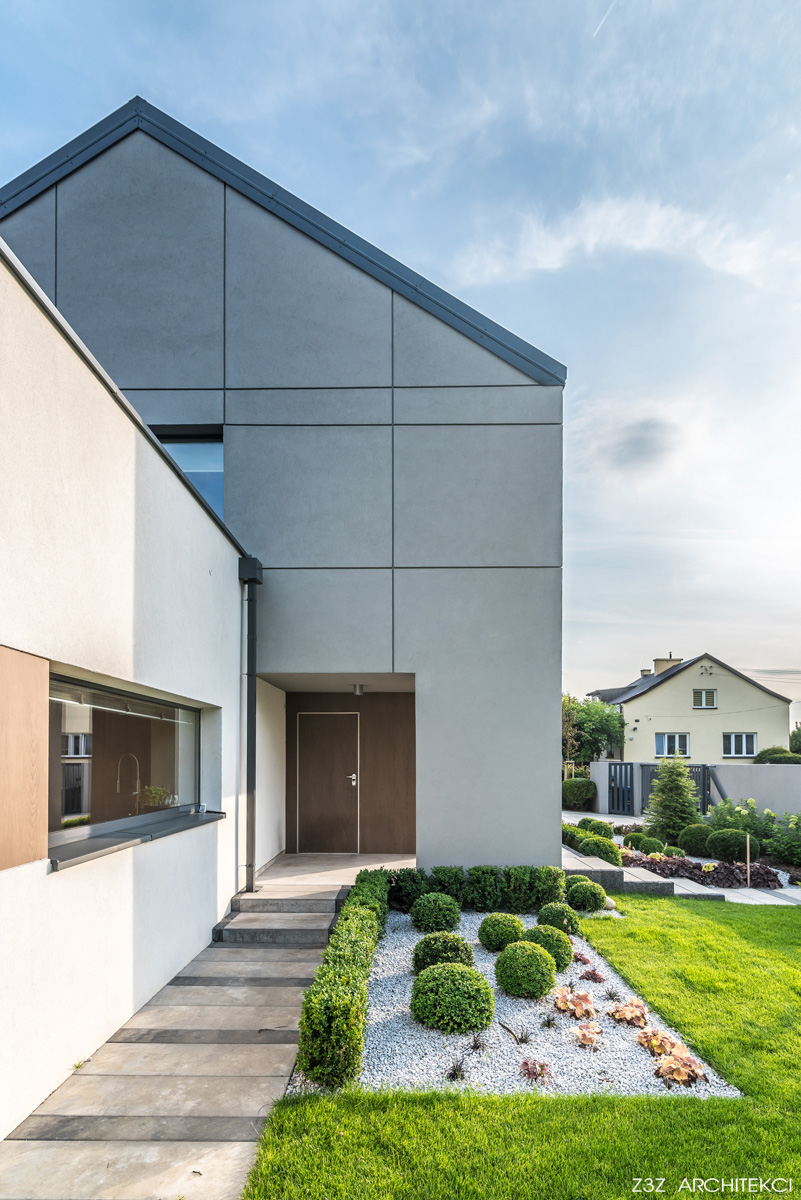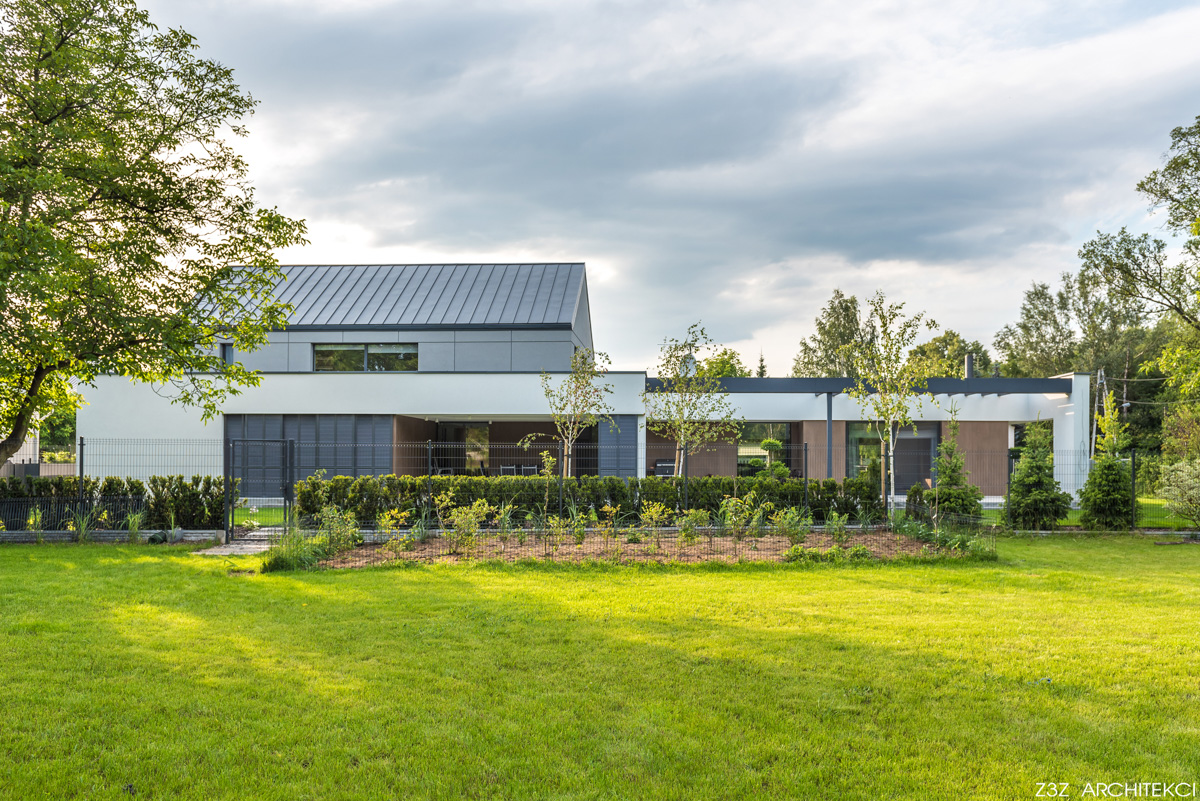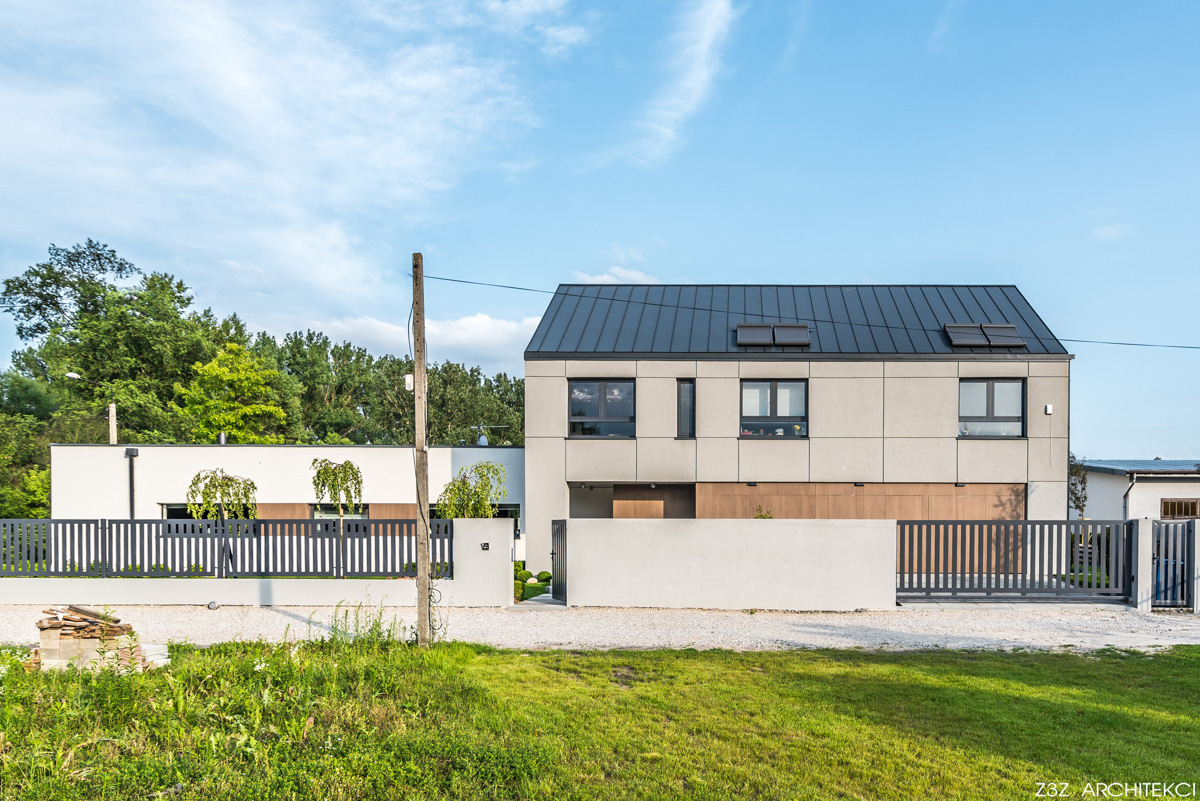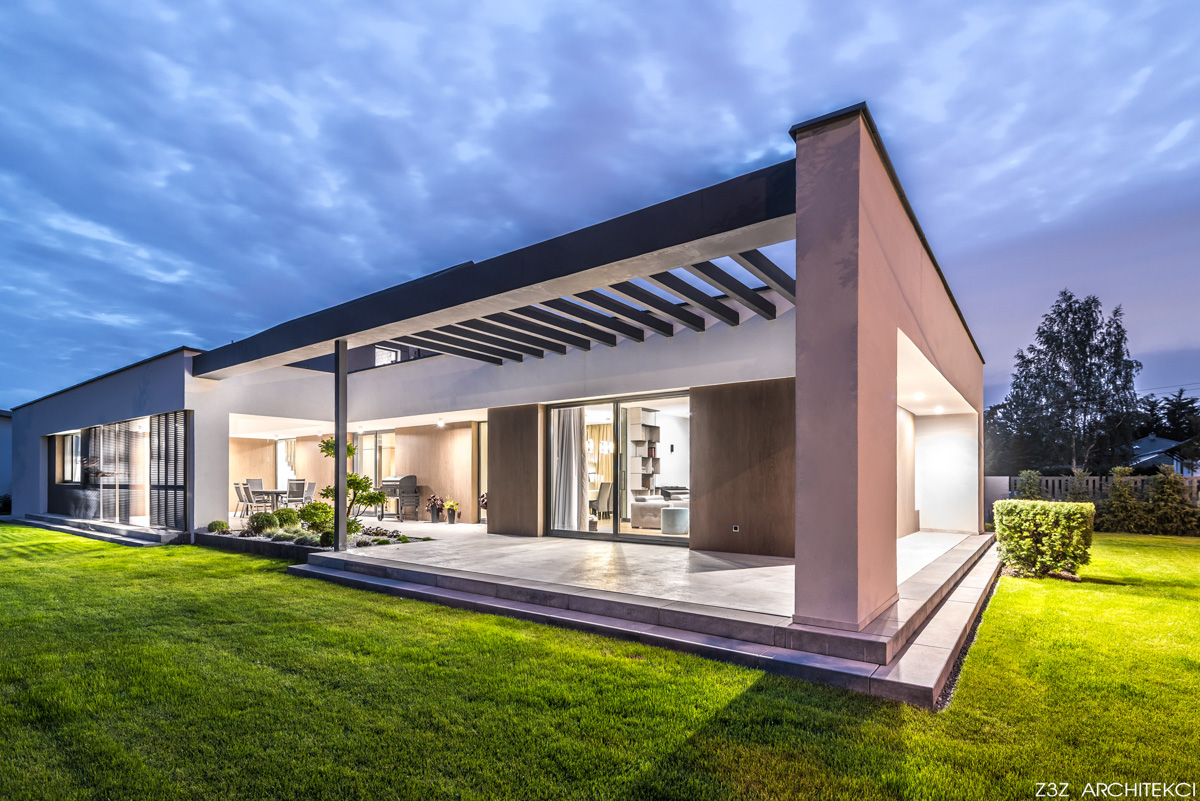 The house has a very large terrace. Partly with full roofing, partly not roofed and in the third part with beams protecting against the sun. It is a significant space separated in the one-story white block of the house. It is so large that it is accessible from virtually every accessible part of the ground floor. The life of the house goes "along" the terrace.