YEAR: 2016
AREA: 300 m2
The house from the Spy Film is located in a dense forest near Warsaw, on a busy road. The fact of the apparent inconvenience of the noisy neighborhood partly shaped the front façade of the building and the layout of its blocks. This negative factor contributed to the creation of an intriguing, somewhat mysterious front of the building, well in line with the investor's guidelines. It was inspired by the early modernism of spy movies. The investor gave this inspiration along with the title of the must-see film to the designers, who, to his satisfaction, created the atmosphere of the house he expected.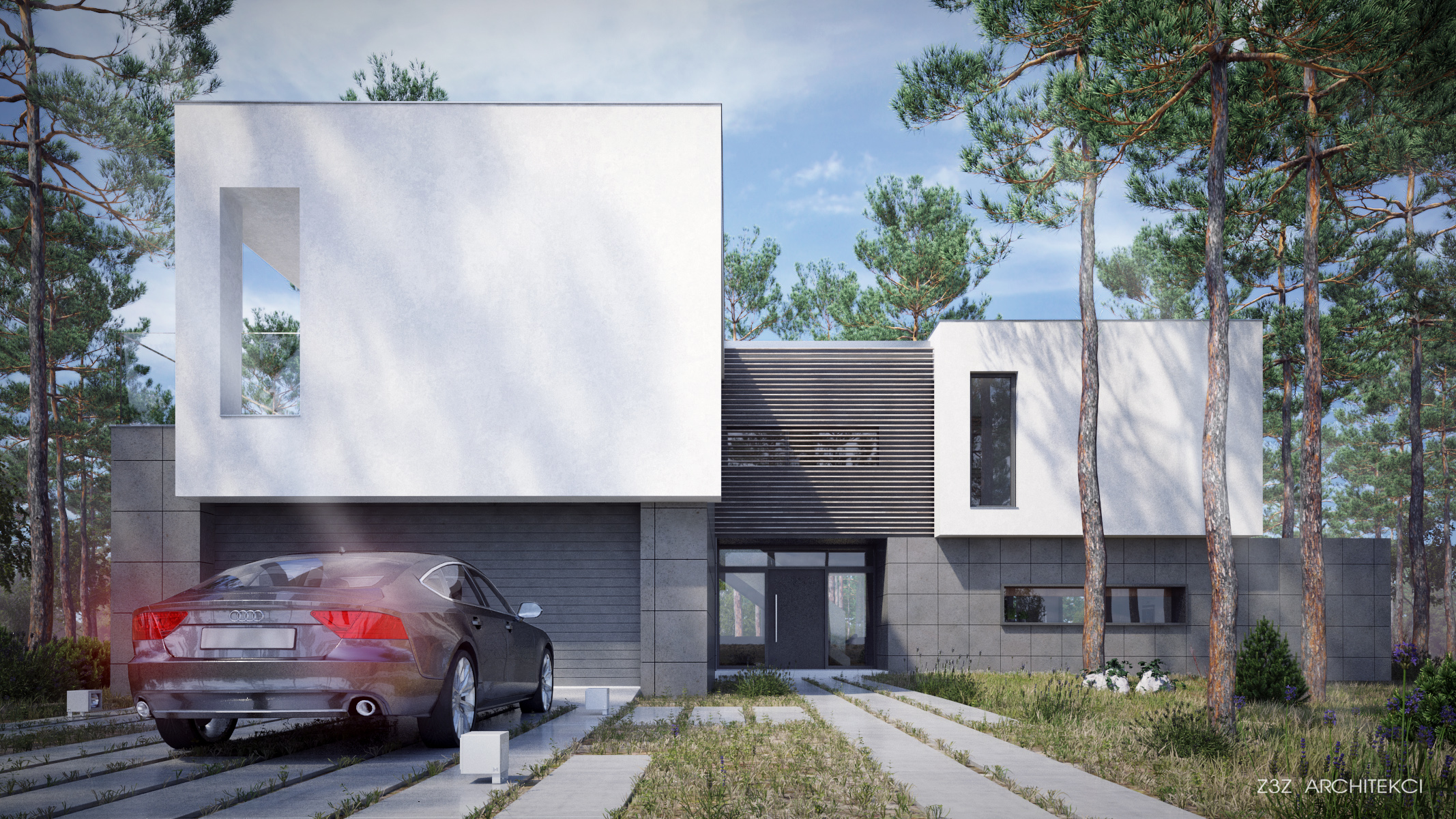 The front of the house does not contain a large number of windows, full walls predominate. On the ground floor, one of the walls parallel to the road goes beyond the outline of the building, creating a "screen" soundproofing and separating the terrace zone from the road.
From the garden, the house is strongly open to the world, large glazing makes the forest almost enter from the inside. The ground floor is, of course, the daily, official zone. The spacious terrace is its extension from the garden side.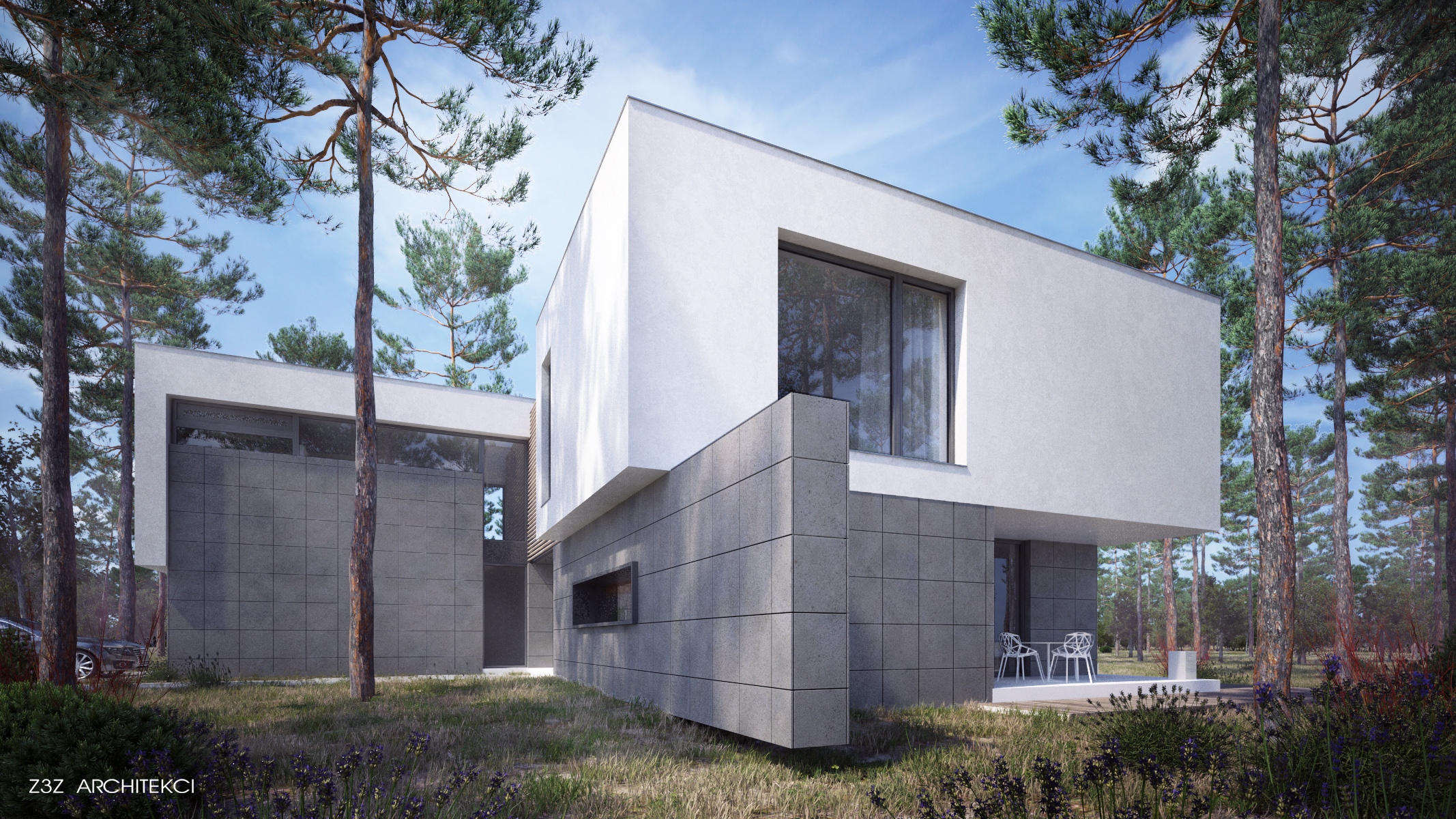 On the ground floor there is a large separate kitchen overlooking the front of the plot through a long panoramic window. The dining room with the living room create one large space connected with the library. The interior of the house connects the levels with a large two-story living room space in which strongly exposed openwork stairs are located.
On the first floor, apart from three bedrooms and a spacious view of the living room, there is also a recreation room with a sauna and access to a small terrace connected by stairs to the plot.
The whole creates a coherent whole tailored to the clearly defined requirements of the Investor